Bubbler systems provide an economical way of improving glass quality and increasing furnace efficiency.
The principle is that air is bubbled through the glass at a controlled rate from a number of tubes installed through the furnace bottom. The upwards rise of bubbles brings the comparatively cool glass from the bottom of the furnace towards the surface, resulting in an increased heat transfer from the flames to the glass and an improvement in the homogeneity of the glass.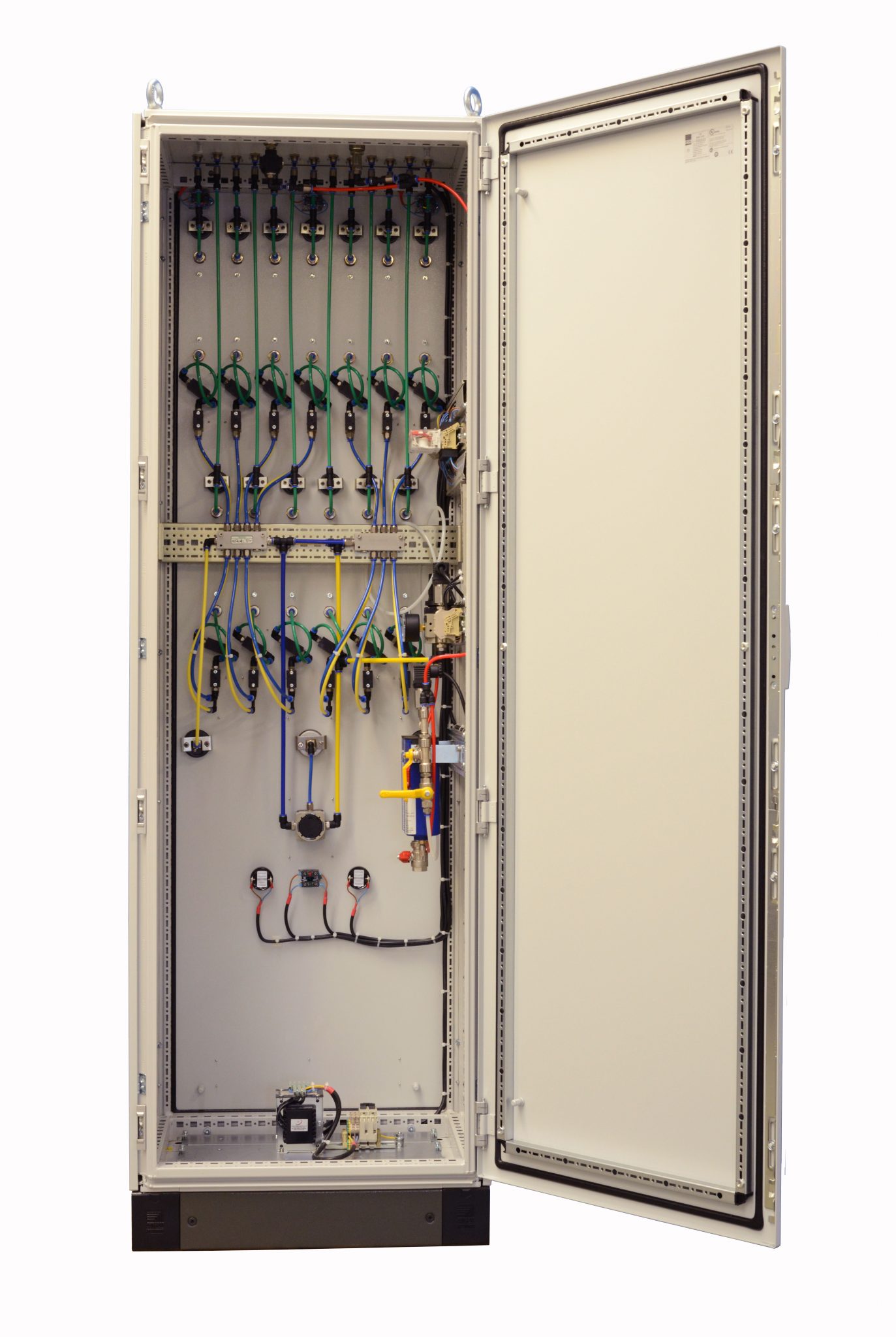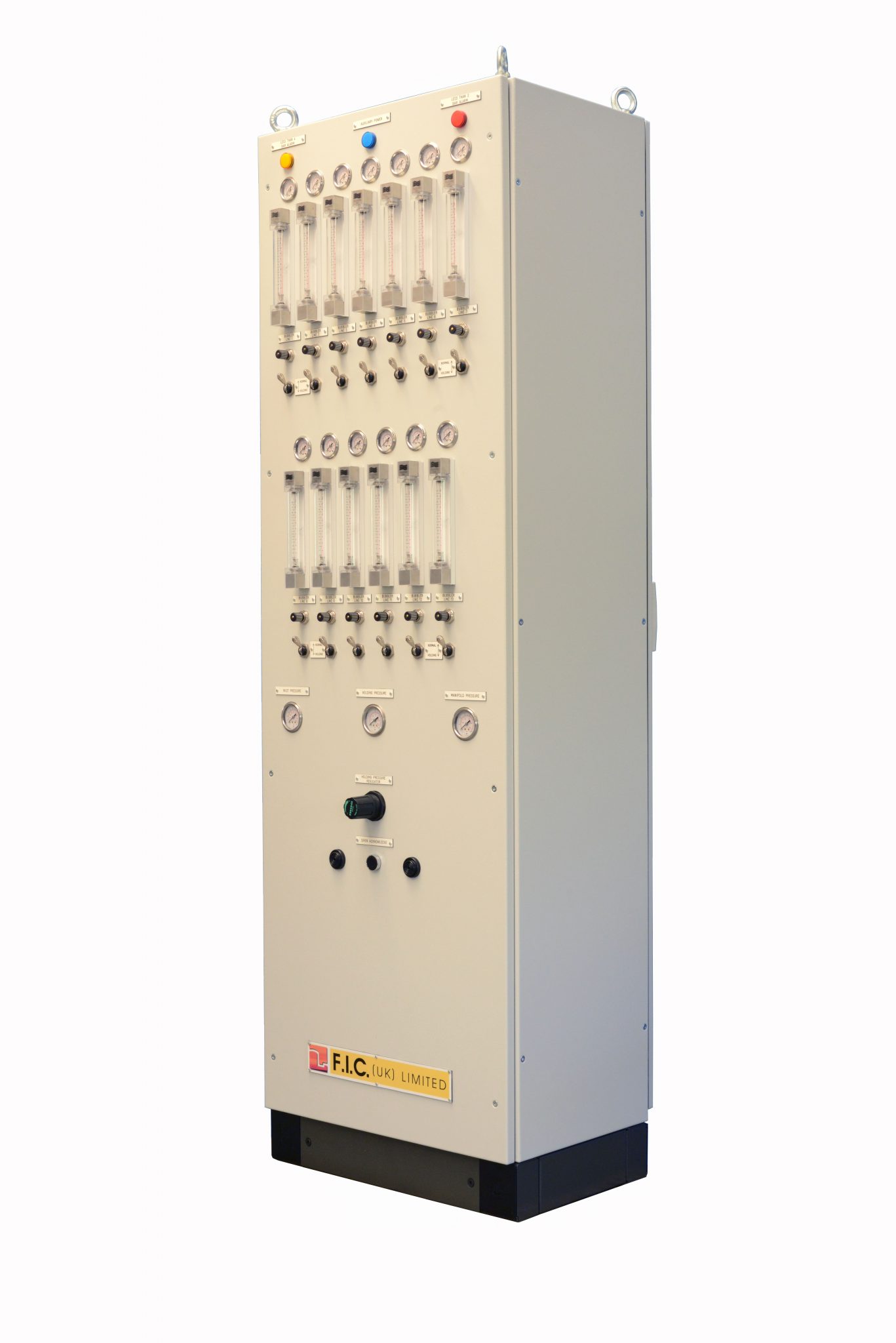 The F.I.C. (UK) Limited glass bubbler system comprises a comprehensive control cubicle, and we offer standard flow-control designs, or pulsed designs.
The system takes air from either a service or emergency supply to operate bubbler tubes at a controlled bubbling rate. A set of internal filters are fitted.
The pressure applied to the bubbler tubes may be varied to give a holding function. Visual lamps and volt free electrical connections are provided for remote warning and alarm indication of low pressure (below 4 bars and below 2 bars) and flow. In the event that the service supply drops below 4 bars, the system automatically switches to the emergency supply.
F.I.C. (UK) Limited is happy to adapt Bubbler Panel designs to cater for customer's needs.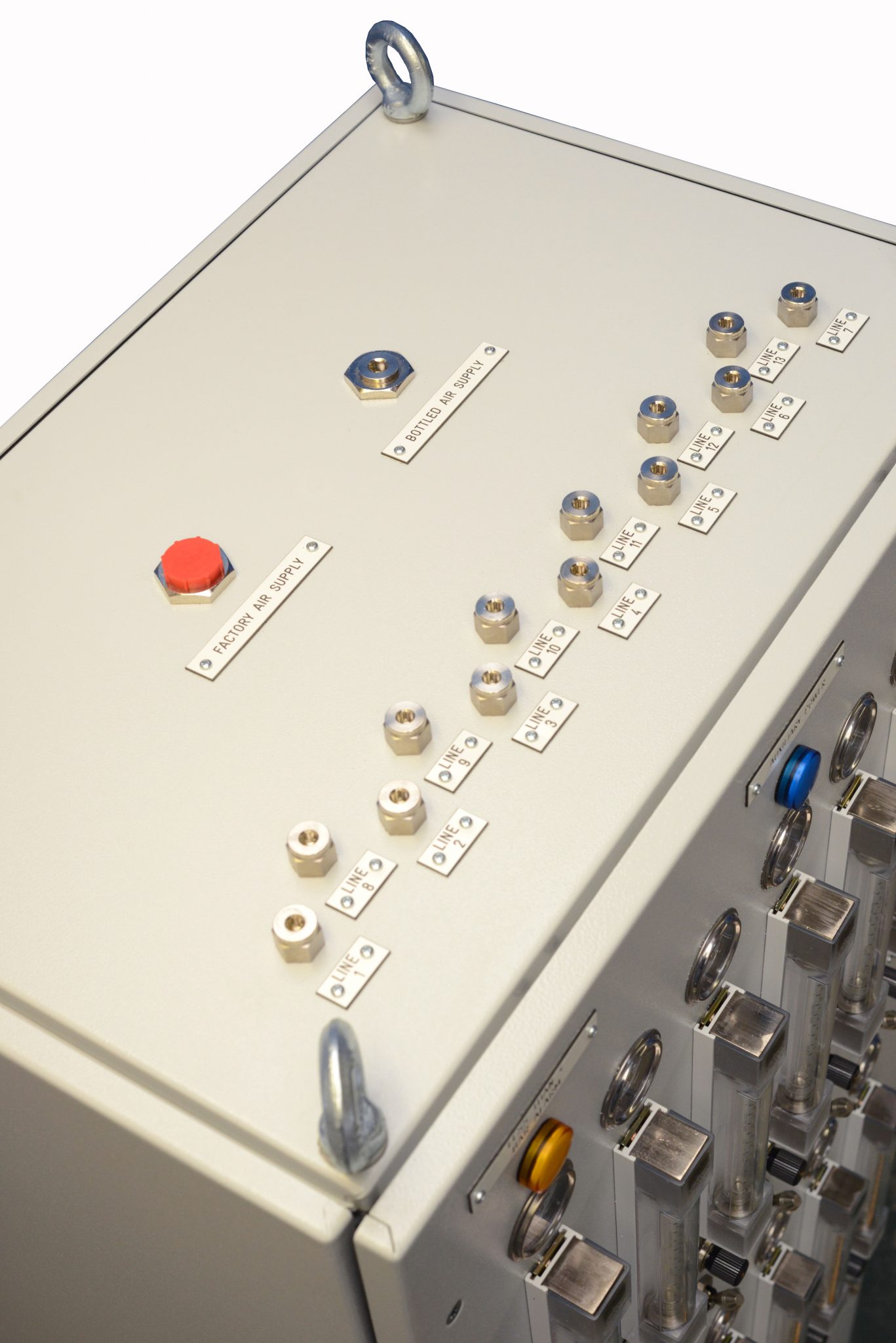 More information
Typical inlet connection details: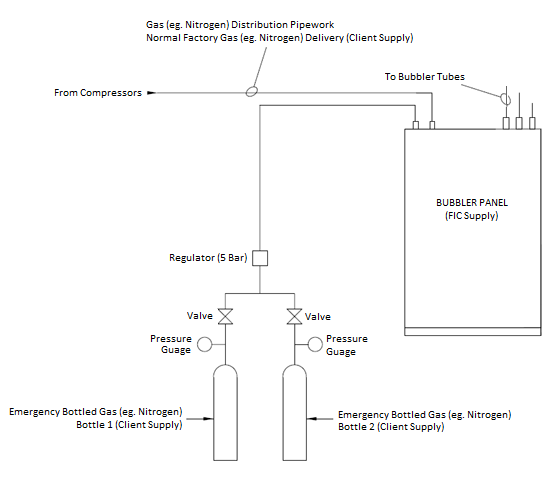 Further Information:
Please contact us to receive more information, our latest presentation, or a quotation to purchase.